We have broken through the $1,000 mark on our campaign! This translates into 83 Dot Girl kits that will be donated to girls. We still have much ground to cover to reach our goal of 1200 kits donated. Please help us reach this goal by sharing our campaign link with friends and family:
http://igg.me/at/the-dot-girl-first-period-kit/x/4598826
No donation is too small. In fact, we would love to be able to mail hundreds of Dot Girl bookmarks at the end of the campaign to all those willing to donate just $8! A $24.00 means you receive one Dot Girl kit at discounted pricing (with free shipping) and one deserving girl receives a free kit. Any donation is much appreciated.
We would like to thank those companies and sponsors who are helping to spread the word about the Dot Girl campaign:
From the Women's Health Foundation (http://womenshealthfoundation.org/)

From The Period Store (http://theperiodstore.com/)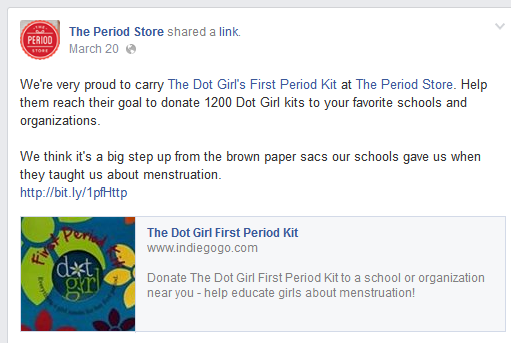 From Dear Kate (http://www.dearkates.com/)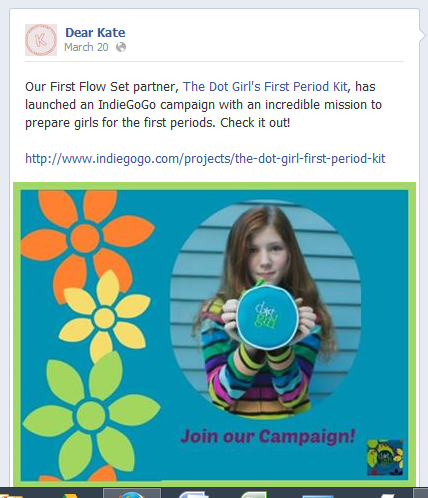 Thank you for your continued interest and support of our campaign!