Hello Dot Girl Supporters!
We are moving on up!  This morning finds the Dot Girl campaign on the front page of the Education section.  You can help the campaign move even further up by donating a dollar, choosing the $1 perk  and leaving a comment.  All of these activities help increase exposure for the campaign which means more kits donated.  Help make today a record Donate a Dollar Day!  And as always, sharing the campaign link with friends and family who would be willing to help would also be much appreciated:
http://igg.me/at/the-dot-girl-first-period-kit/x/4598826
For a closer look at the contents of The Dot Girl First Period Kit I am showcasing two items today – The Dot Girl Period Answer Book and the Dot Girl Warm Pad.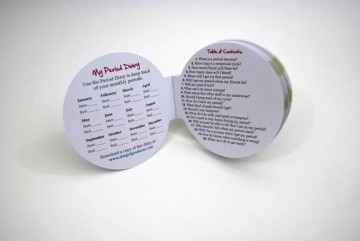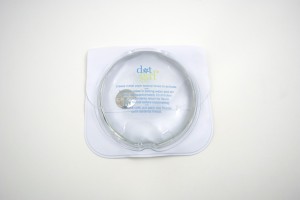 The Dot Girl Period Answer Book™ – a 20-page question and answer booklet covers the basics about menstruation including: How many days will it last? When will I get my first period? How do I track my period? What about cramps? What is a period anyway? Written in an easy-to-read and positive tone the booklet fits neatly inside the reusable case so girls can refer to it over and over again.
My Period Diary is included on the inside cover of The Dot Girl Period Answer Book™. The Diary allows girls to track their period over the first year.
The Dot Girl Warm Pad™ is a reusable gel heating pad for soothing cramps.
If you have any questions about these two items please let me know.
Thank you for your continued support and interest!