By popular request, the Dot Girl Warm Pad™ can now be heated in a microwave or in boiling water making it easier to use.  No more pesky metal disks to click in order to heat up the pad or problems returning the previous pad to liquid form.  As before, the new pad may be used as a warm or cold pad, which ever helps alleviate cramps.  Instructions on how to use the new pad are listed below.  We can't wait for you to try the new Dot Girl Warm Pad™ as part of The Dot Girl First Period Kit®!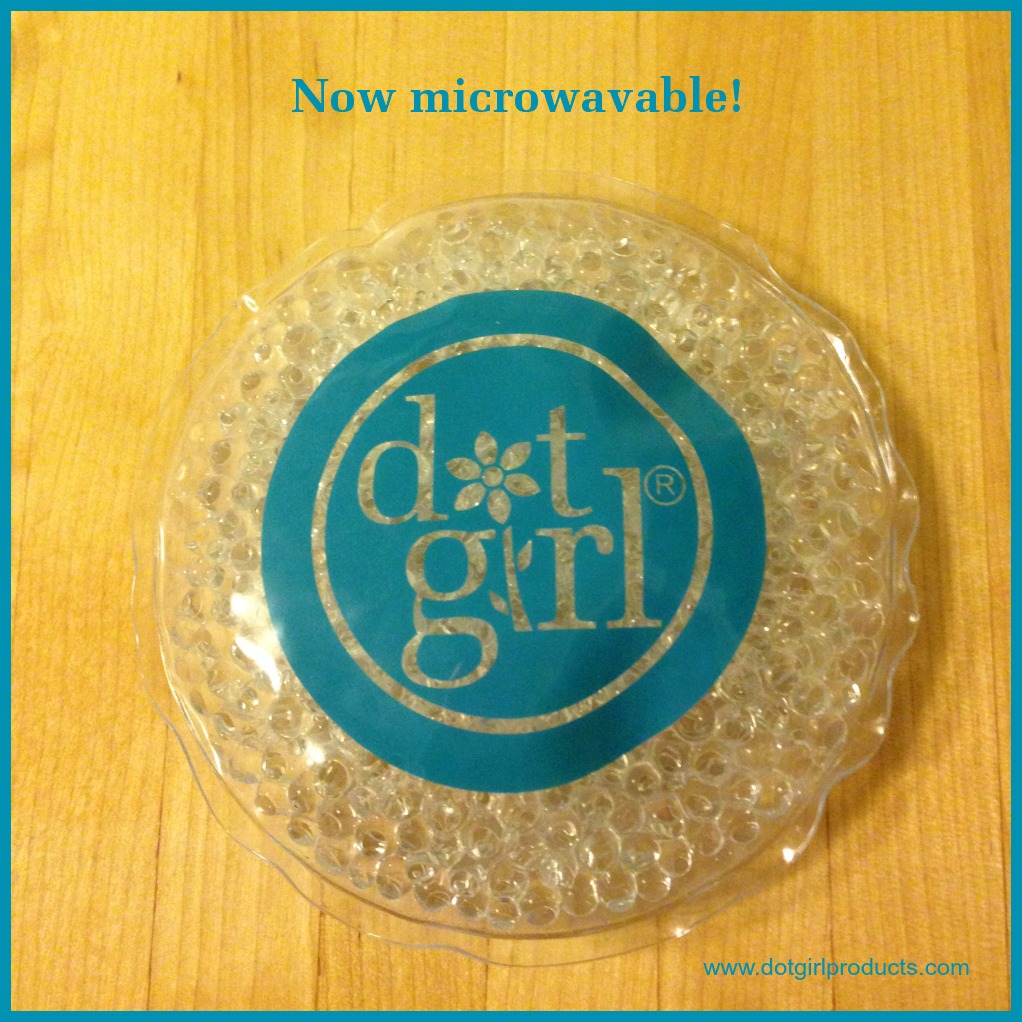 HEAT THERAPY – Place the pad in boiling water for up to 5 minutes or until desired temperature has been reached. Or heat in the microwave wrapped in a damp paper towel for no longer than 20 – 30 seconds.
COLD THERAPY – Put the pad in the freezer for up to 2 hours before usage.
CAUTION – Pad can be cleaned with a mild soap, detergent or alcohol. Do not place any heavy objects on pad. Discard pad if punctured. Do not swallow beads. Do not use on infants. Heating pad beyond the time stated above is not recommended and could lead pad to burst.