5 Tips on Raising an Informed Citizen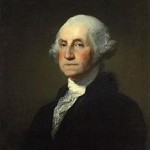 When I was growing up the 4th of July was always about lighting fireworks during the annual neighborhood pool party.  The kids were regulated to one side of the pool and on the other side the dads would light the fireworks to the delight of the crowd.  One memorable year, a lighted spinning wheel spun out of control and burnt the fence.  The kids loved it!  Somewhere in the back of my mind I also knew it was the nation's birthday.  But other than helping my Dad put the American flag in front of the house, I really didn't know how lucky we were to celebrating this birthday.
This is something I have thought about as I raised my own kids.  Do they really understand what it means to be an American?  Do they pay attention to how laws being discussed in the U.S. Congress will impact their daily lives and pocketbooks?  Are they informed enough to vote in elections? Do they appreciate what sacrifices military service members make to serve our country?
In honor of 4th of July, 2013 – the nation's 237th birthday, I decided to put together a few tips on raising an informed citizen.
1.  There is a saying that all politics is local.  Start off by visiting the City Hall building where you live.  Explain to her the functions of the mayor and city council.  Encourage your daughter to read the local newspaper.  When our kids were little we took them to our polling place on Election Day.  Regretfully, actual physical polling places are being phased out.  But you can still go over a mail in ballot with her and explain all the offices.
2.  A visit to your state's capitol city is a great way to spend a summer vacation.  Prepare ahead of time by checking out book's from your local library on state history. Governors frequently appear on TV.  Make a date with your daughter to watch a press conference or speech then discuss the Governor's news and how it will impact you as state citizens.
3.  Plan a trip to Washington D.C. Nothing inspires patriotism then seeing our nation's government buildings and monuments in person.  If an actual visit is out of reach, then take advantage of the wealth of information on the internet.  Learn about the history and beauty of the U.S. Capitol Building and the White House.  Make a game with your daughter of finding information about every monument on the National Mall.
4. Military bases are scattered throughout the country.  We live close to Naval Station Everett which throws a special party every 4th of July.  Local citizens can go on base and tour ships and learn how the military supports the country in peace and war.  Your daughter probably knows children of service members.  Get a group together and tour a local base.
5. And last but not least, sit down and read with your daughter.  The U.S. Constitution, the Bill of Rights, the biographies of presidents, histories of U.S. events, and articles in national newspapers.  Then discuss current events at the dinner table and how they tie back to the country's founding documents.  And watch your daughter's interest grow as she becomes an informed citizen.