Anigan Stain Free Menstrual Underwear
Here at Dot Girl Products, we are always on the lookout for new products that will help periods be a little less messy for girls (and their mothers) and we just found a new product you all will love.
Anigan Menstrual Underwear has just been introduced to the market.  The stain-free, guaranteed not to leak period panties look and feel exactly like other pretty underwear you would want to wear everyday.  There is a wide range of colors and styles to make that time of the month as fashionable as the rest of the month.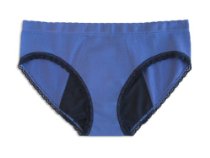 The company is so sure of their product that they have made a guarantee that if the panties ever stain, you can return them for a free pair.  This is a pretty strong statement that they believe in their product.
Anigan has paid special attention to the needs of pre-teen girls with sizes and styles appropriate to that age.  You don't know when your daughter is going to start her period.  Slipping a pair of menstrual underwear into her backpack or locker means she'll be prepared at school and at other activities.  This will help relieve some of her anxiety about that all important first period and whether her clothes will get stained, a common worry among young girls.
We've looked at other period panties on the market.  There are very few companies that venture down this path and when they do, the panties are generally one color with few sizes available.  Anigan has taken a giant leap forward with the variety of colors and styles, your daughter may want to wear this underwear all the time!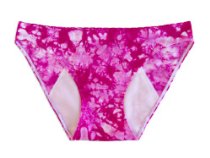 To check out all the styles and colors available from Anigan Menstrual Underwear follow the links from their 'Where to Buy' page.  The product listings goes into more detail about what materials are used to provide the stain free, leak proof guarantee the company is offering.