Three Favorite Parenting Blogs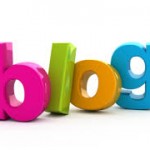 When our children were born, the internet did not exist (our youngest is 21 years old).  When we needed advice on parenting we turned to our parents and my sister-in-law whose first born son is the oldest cousin.  We also relied heavily on books by T. Berry Brazelton.  Now of course the Information Age confronts us at every turn and there must be at least a million mom and dad blogs for parents to turn to for advice if grandma is not available.
To help Dot Girl readers find the best blogs for parenting advice and in honor of Mother's Day, I thought I would list the blogs we would recommend to our children, should they ever decide to have their own children.  This list is in no particular order.
The Dad Man is Joe Kelly – a father, author, speaker, blogger, activist and consultant.  He offers a blog, books and resources to help Dads get through those all important parenting years.  Pay particular attention to the Dads & Daughters® section of his website.  This section is what makes him one of our favorites.  He also has a book with the same title.
I follow Lisa on Facebook and am always glad that I do. Lisa blogs for the Huffington Post and offers insightful commentary about today's modern parenting dilemmas.  She is not afraid to offer differing opinions when she sees another article that she doesn't consider right.  Reading Lisa reminds you that you are not alone in this great parenting world.
This site is a little edgy but always honest.  It's not just one blogger, it is a group of bloggers and their 'About Us' page says it all – "Mommyish writers take parenting seriously. But we don't take ourselves seriously. We care about the realities of parenting today, and combine a thirst for the latest parenting news and trends with a tongue in cheek approach to child rearing".  I would highly recommend this blog to those who want to stay in touch with what is happening in the 'real' parenting world.
I'm sure our readers have their favorite mom and dad blogs too.  Please be sure to leave links in the comments and help other parents find good advice on the internet.